POLK'S COUNTRY MIDI PAGE
WELCOME PARTNERS!!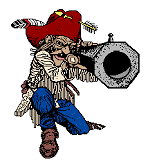 MY MIDI SELECTION WILL BLOW YOU AWAY!

THIS PAGE HAS BEEN VISITED

TIMES


BACK IN THE SADDLE AGAIN GENE AUTRY

WILDWOOD FLOWER CARTER FAMILY

FOLSUM PRISON BLUES JOHNNY CASH

SUGARFOOT RAG JUNIOR BROWN

CRAZY PATSIE CLINE

SHE'S GOT YOU PATSIE CLINE

SWEETDREAMS PATSIE CLINE

WALKIN AFTER MIDNIGHT PATSIE CLINE

TAKE THIS JOB AND SHOVE IT! JOHNNY PAYCHECK

BLUE LEANN RIMES

ALL MY EX'S LIVE IN TEXAS GEORGE STRAIGHT

YOU WIN MY LOVE SHANIA TWAIN

HEY GOOD LOOKIN HANK WILLIAMS

JAMBALAYA HANK WILLIAMS

STAND BY YOUR MAN TAMMY WYNETTE

GUITARS CADILLAC DWIGHT YOAKAM

LITTLE SISTER DWIGHT YOAKAM




FIND YOUR FAVORITE ARTIST HERE!

Southern Gentelmen Shopping Online
POLK'S WAV FILES
MICHELLE'S CHRISTIAN PAGE
CAR WIZARD NEW CAR PRICING
GARTH BROOKS